5 Fun and Exciting Team Building Ideas
Covid-19 has certainly hampered team spirit and dynamics as most employees have been forced to work from home and have less interaction with colleagues. But now that restrictions are easing and more people are gearing up for a return to office, it's time to lift the mood and bring back that office synergy. Motivate everyone to get back on track and feel the excitement of working together!
Here are some unique and energetic team activities to help you rebuild and reconnect with your teams: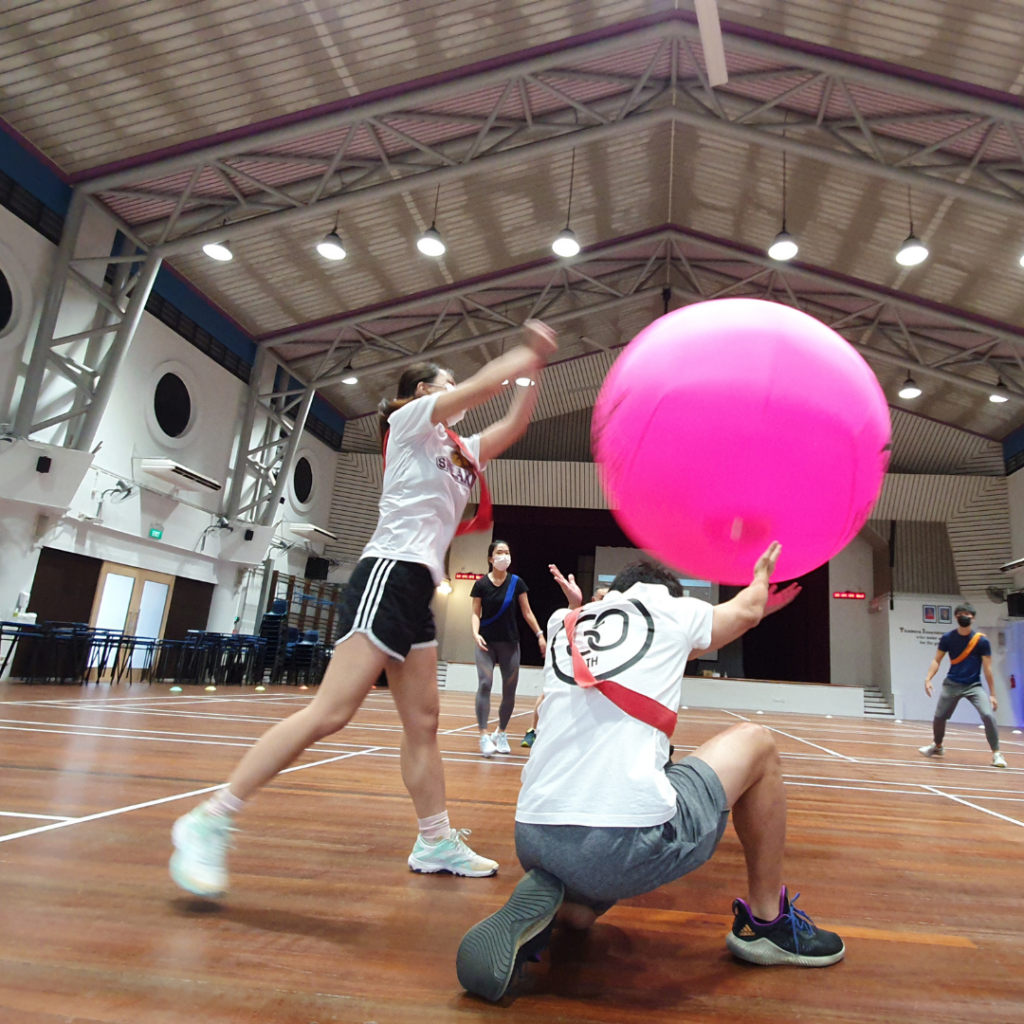 Kin Ball originated in Quebec, Canada and was invented by Mario Demers. The usual setup of the game is 3 teams of 4 all competing against each other and hoping to gain the most points. Unlike other team sports, all members of the team must act together instead of individually scoring points for their group. So indeed, a whole lot of teamwork is required, as well as good stamina to keep up with the game!
An entire game of Kin Ball is divided into three periods, running for 15 minutes each. For younger players, this could be lessened to 7 to 10 minutes each round.
Teams learn to communicate, play fairly, and work together, they will be assured of an active and enjoyable time!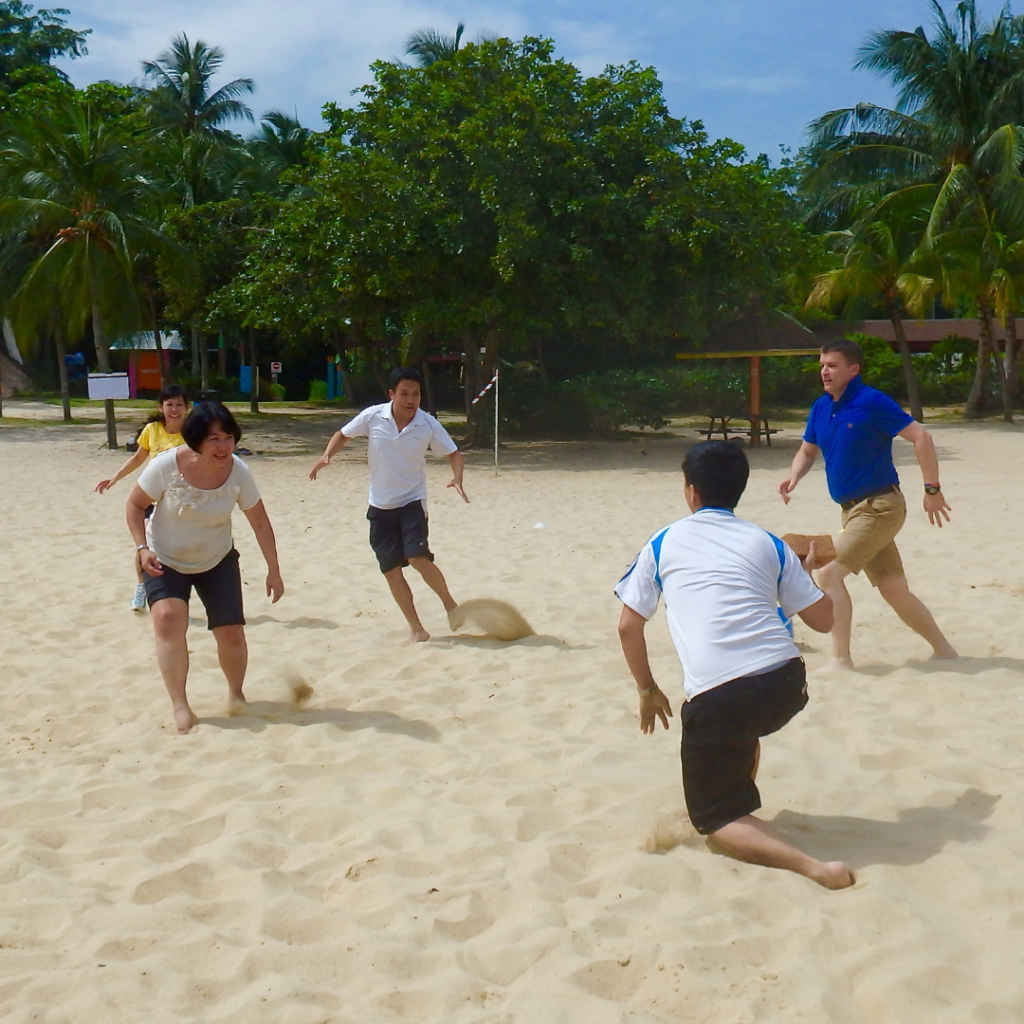 Living on an island, it makes sense to have a team building event at the beach! Be it at East Coast Park, Changi Beach, Punggol Beach, or Sentosa, a day near sand and sea would certainly be an awesome break from the daily office grind.
Beach Olympics is a great option for larger groups wanting to get together and take part in friendly competition with one another. A variety of relay and telematch games will be played. All these are meant to promote perseverance, endurance, and ultimately build a team's ability to work towards a common goal. It's certainly a great option for anyone who wants to get out, splash about in the sea, and relish some time under the sun!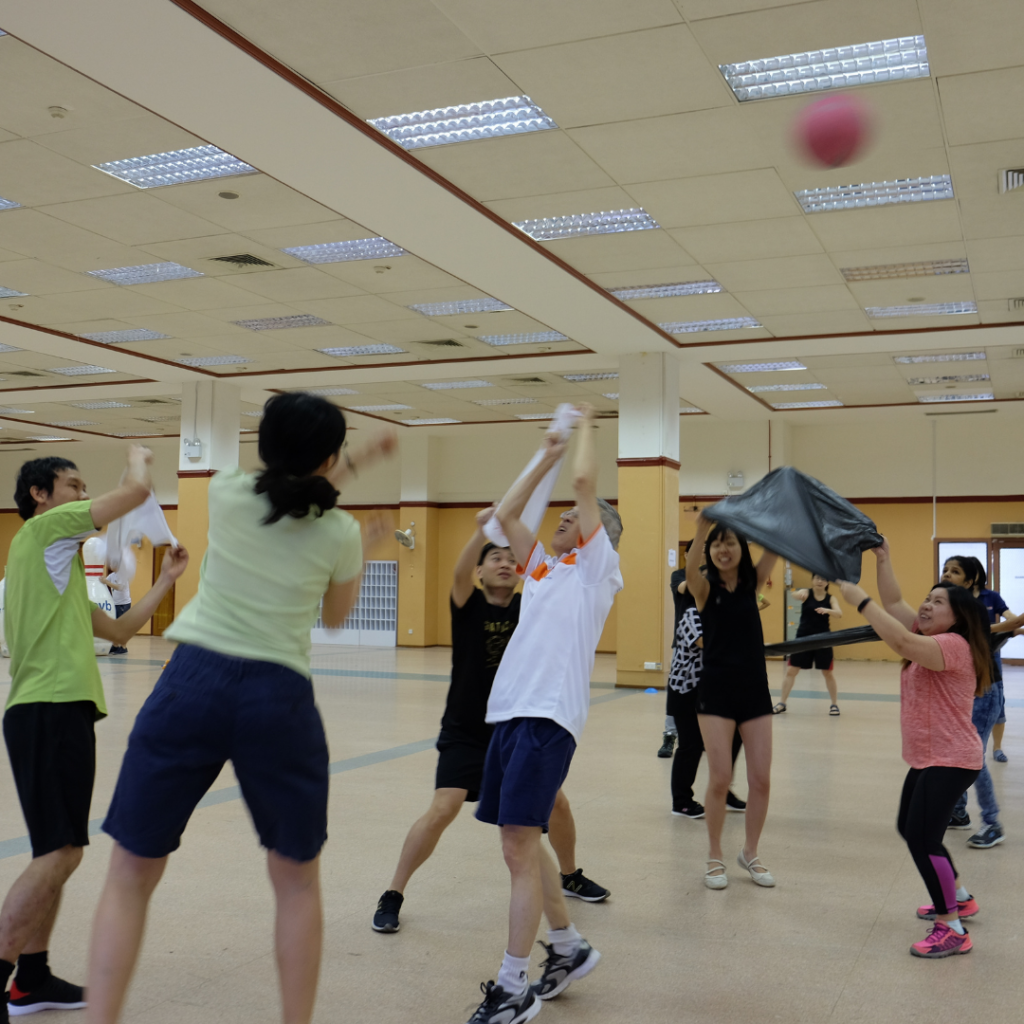 The weather, particularly heavy rain, can be such a huge factor in planning events. But fret not as there is an option to have an exciting bonding session with colleagues!
Indoor Wacky Olympics is a fantastic alternative for when you want to have a physical, interactive, and thrilling time together in an indoor space! Teams will compete to have the best score in different 'heats.' Team members will identify each other's strengths and use these to their advantage! They will need to coordinate and collaborate to win, but at the same time, demonstrate good sportsmanship and integrity towards others.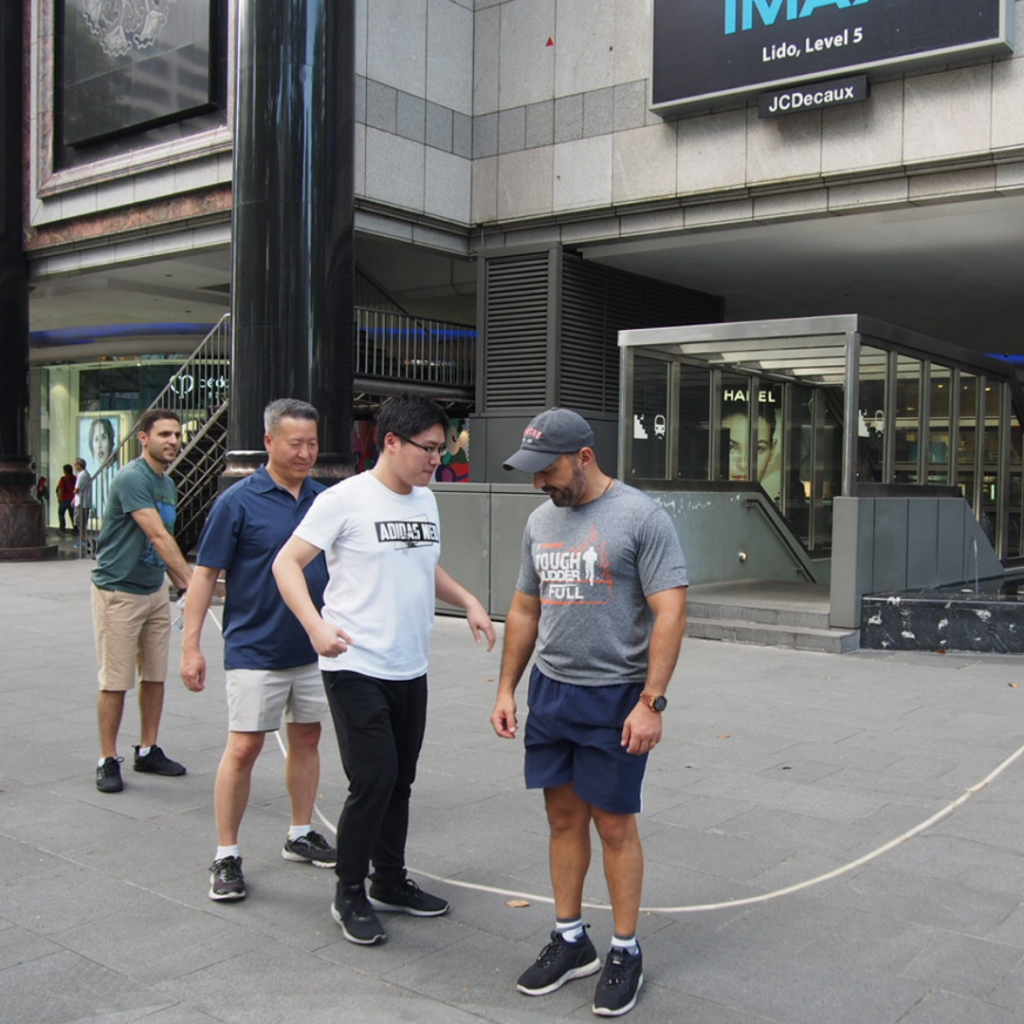 Based on the reality TV show, Amazing Race has proven to be a top choice for team building events! Figuring out which station to head to, which transport and route to take are only some of the factors that make this such an exciting activity!
To play, participants are split into teams. They will need to communicate and strategise as they go from station to station and complete challenges in the least amount of time as possible. Teams may be required to assign a player to do a task, fulfil one together, or solve questions related to the location they're at. The faster they perform, the faster they get to the finish line! This is also a wonderful game to play not only to help you bond with colleagues, but as well as to gain more insight and appreciation for certain places visited.
The world's most famous sport is made even more exhilarating with Bloop! 
Bloop is a bubble suit that covers the entire upper body until about a person's knees. The extra padding will allow players to feel invincible! Confidently run into other Bloop-ed players and send them flying into the air! Bouncing off of each other will be the main plan of defence to score a goal. It's truly a hilarious sight to see multiple giant balls with legs trying their best to stay upright as they play and move across a field!
Bloop, however, isn't just limited to soccer! There's Bloop Bowling, which is when a player from one team will attempt to knock down as many Bloop-ed players from another team. There's also Dodge the Sumo! This one's a pretty straightforward game where two players must enter into a ring (or playing arena) in their Bloop suit. Each player will then try to force the other party out of the ring in order to win.
So what are you waiting for? Celebrate your team reunion and make the most out of it! Get in touch with our One DYNAMICS team today and let us help you get back into the groove and experience fun and excitement with your colleagues!