Bali CSR Projects for Groups
Waste Management / Recycling / Sustainable Living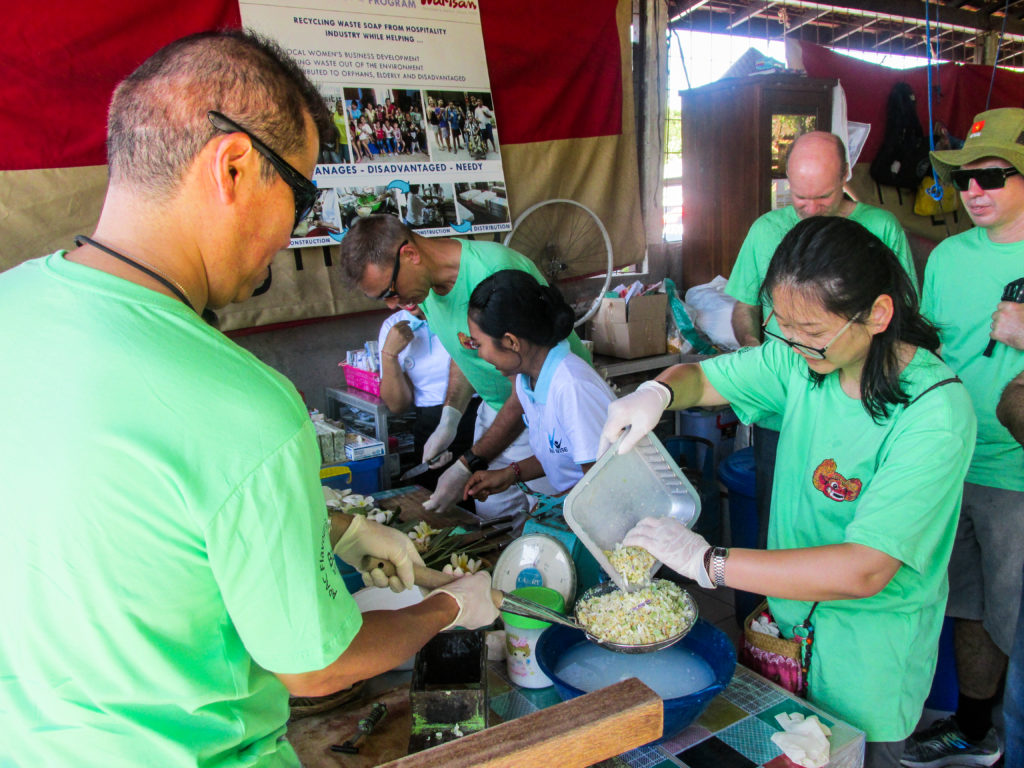 Although Indonesia is one of the biggest producers of plastic waste, there also have been lots of efforts by expats living in Indonesia to set up initiatives and campaigns for recycling, waste management and living sustain-ably. Bali is definitely one of the islands which is so influenced by the expats living there which made it to be the first official "state / island" to ban single use plastic in 2019.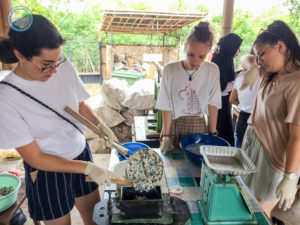 Whilst many travelers come to Bali to soak in the beautiful sunset, admire the long pristine beaches, surf in excellent waves and visit the many colourful cultures and majestic temples, The WOW Experience wishes to add another must do for corporate companies coming to Bali. We have partnered a local NGO who is big in their efforts to give back to the community. They run a Zero Waste Centre to educate schools and organisation on reducing and managing waste, as well as doing a sustainable living lifestyle on the island, back at home. They too partner with major hotel to do SOAP Upcycling Programs where they collect used soap from major hotels, treat & recycle them and distribute them FREE to the poor local villages for use.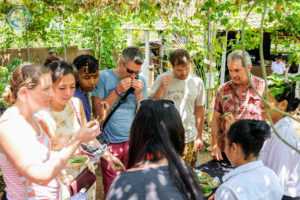 Companies who participate in this program is able to learn the various ways to manage waste, recycle them into useful day to day products. They too educate on how the usage of plants are able to help us provide lots of food, medicine and shade back at home in our daily living. The NGOs will give insights of what they are doing on the island and they are influencing the recycling and waste management scene in Bali & in Indonesia. Part of the effort also involves educating and engaging the northern villagers (those with little skill-sets) to make a living by doing weaving and collecting waste to do recycling into useful products and selling them back to the commercial and tourism industry.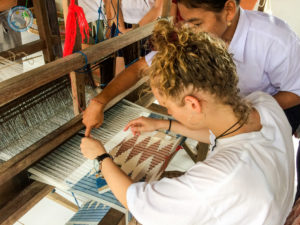 Spend half a day doing hands-on activities at the Zero Waste Centre to learn about plastic waste, sustainable living and doing our part to help the environment. Every little step count in this initiative. Employees get to bond with colleagues and management through the common activity engagement. Lunch can be arranged at the venue and the proceeds go back to the NGO's waste management efforts on the island. This makes a perfect team building / bonding activity during your overseas retreat in Bali.
Talk to us to arrange a seamless program, packaged with other adventure & adrenaline programs on the island of Bali!
Volunteer at Turtle Conservation Center
Like to work with marine animals? This is the CSR activity for you! This program allows your group to learn more about turtles, their habitats and how they behave. Best of all, you will get to handle the cutest thing on earth – the BABY TURTLES!
This conservation center helps in the treatment of sick and injured adult turtles and also assist the process to nuture new hatchlings to greater survivability in the oceans. There are tons of turtle eggs waiting to be hatched and if you are lucky enough to witness the actual hatching when you are onsite, you're in for a priceless and very memorable experience.
During this project, you will aid in the improvement of their temporary homes, understand why the conservation centre is doing certain efforts in terms of educating & engaging the public, and get involved in the actual work of their daily work in the centre. Every efforts goes back to the benefit for the turtles and in turn helping to balance the eco-system underwater or to preserve certain turtle species for our next generation.
This is one of the more popular projects and definitely puts a smile on anyone's face when you see how cute the baby turtles are. Your corporation can also adopt a bunch of turtles to be released to the ocean and all these proceeds will go back to the conservation centre for their work.
Enquire with us now! Engagement in this centre can be as short as half a day and stretching to 3 days or a week!
Small Scale Community Farming
Whoever said you can't grow and rear your own food source in your own backyard? Visit this community garden in Canggu to see how a few individuals come together to start a community garden to assist with sustainable food source and to educate the local community on how it's done!
If you are staying around Canggu, this community garden gives you an insight of how Singapore was like, probably back in the 60s, but the founders of this community garden definitely is very innovative with the little they have.
Learn how they make compose from food waste and sold back to farmers; innovative ideas of collecting food waste from restaurants to feed the chickens and pigs and in turn selling the animals, at a discount back, to them as food source to fund their work; and other creative ideas they do with the garden plots in terms of planting crops. All proceeds they make goes back to the work in the garden and also to host local school students to educate them valuable traits at a young age.
Participants can have an eye-opener on how this group of enthusiats impact their local community through their concepts, pertaining to issues of reduced wastage, recycling & education through a small community garden set-up . Much to learn and ideas to bring back!