Best Weather-Proof Indoor Team Building Programme
To describe Jewel Changi Airport as jaw-dropping would be an understatement. This spectacular glass and steel dome project has it all. Imagine holding enjoyable team-building exercises, games for a social gathering, or even corporate teambuilding activities among the gardens, attractions, recreational spaces, retail outlets, dining establishments, and of course, the falling waterfall in the heart of the Shiseido Forest Valley.
Travelers and locals alike can find things to do, eat, and shop here in the highly sought-after stopover location, and discovering that, we present all of it and more, in an exclusive team-building opportunity.
The challenge spans across Jewel Changi Airport's glistening grounds with our two brand-new inventive and exciting team-building activities to build strength and unity.
1. The Jewel Quest – "Local Flavours"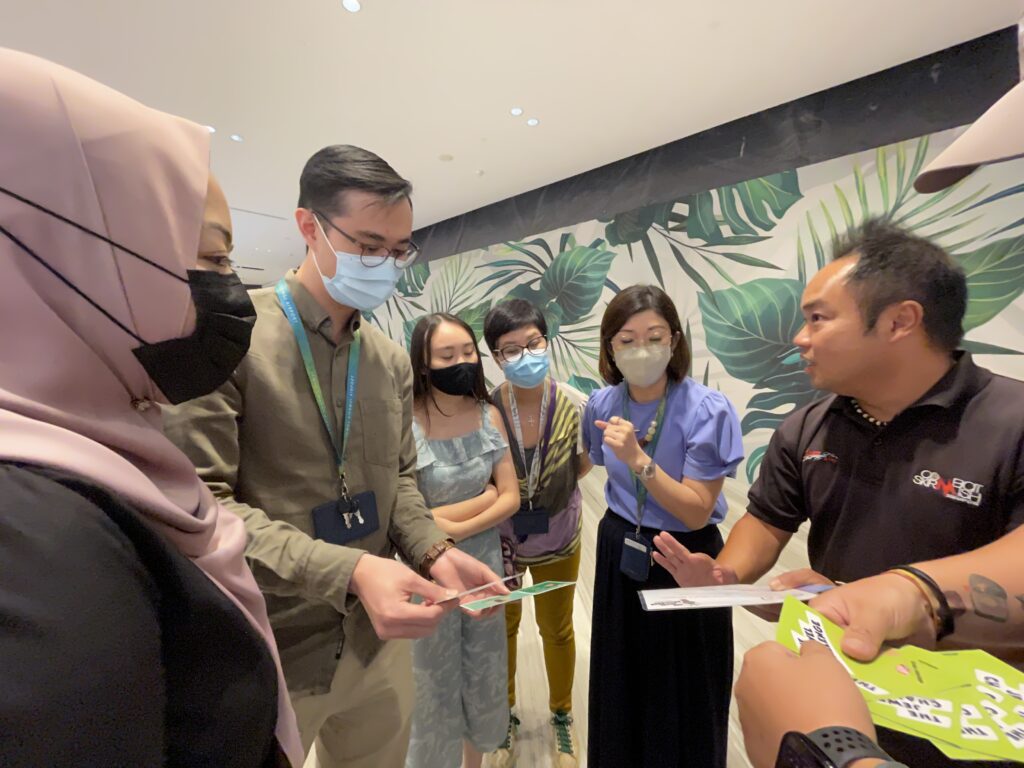 Race around Jewel @ Changi and be part of a refreshing local Singaporean theme team-building activity that is sure to be filled with laughter and fun! Test your knowledge of Singapore and compete to uncover interesting Singaporean facts across the years! Ultimately, compete to determine which team emerge victorious!
Teams earn experience points that will determine if they are eligible to advance to the next stage, accomplish tasks and challenges, within Jewel's indoor, air-conditioned venue!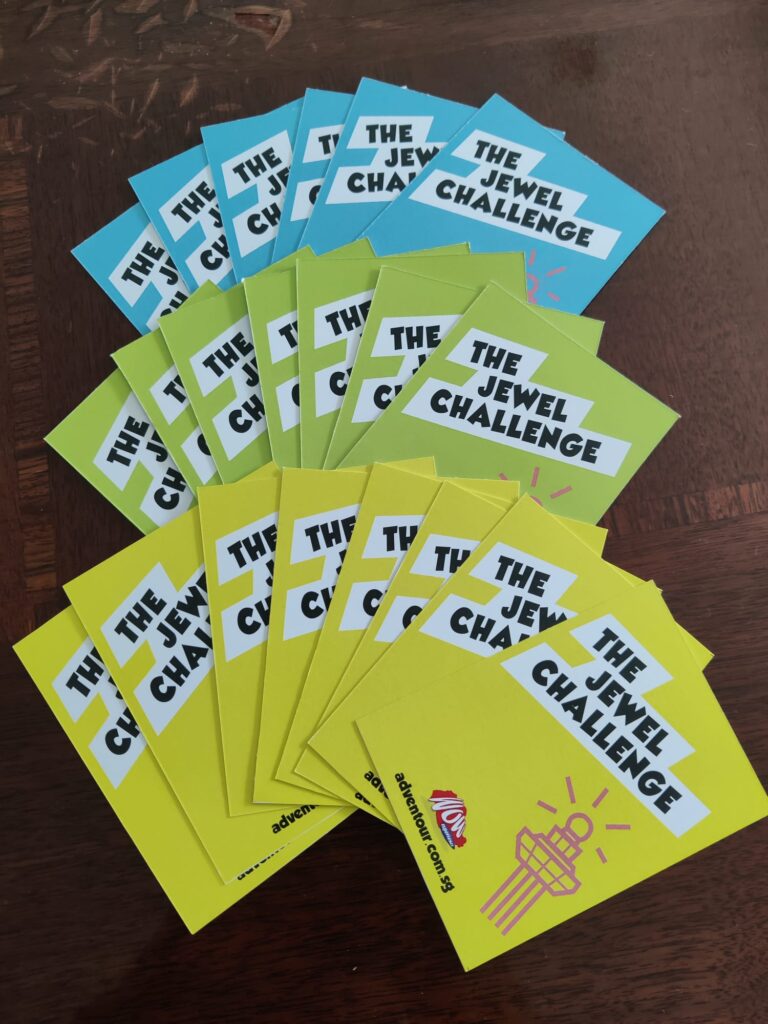 Both local teams and teams planning to host foreign visitors would benefit greatly from participating in this team-building activity.
This activity intends to instil learning characteristics like multitasking within teams, effective group communication, creative thinking, and problem-solving abilities that they would encounter while engaging in the uniquely Singaporean activities we have included in this challenge.
Recommended Group Size: 15 – 200 Pax
2. The Jewel Mystery Lock
Think Escape Room but you will be unlocking luggages instead as you gather clues and solves mysteries within Jewel Changi Aiport.
Teams will compete in a first-of-its-kind race against time to finish numerous thrilling tasks in the heart of Jewel while searching for clues to unlock the combination codes to their luggage at each round.
Teams looking for an easy paced yet enjoyable team bonding activity can consider this activity as these interesting challenges and brain stimulating problems can be tackled in the cool indoor comforts of Jewel.
Our innovative team building concept includes the airport culture and challenges teams to make strategic judgments to adopt the right abilities at each obstacle of the race. Truly an unforgettable experience!
This activity intends to inculcate learning values such as multitasking in teams, effective collaborative interaction, and the ability to think creatively and solve problems that they will encounter during the challenge.
Recommended Group Size: 15 – 200 Pax

_____
What are you waiting for then? Take advantage of our new, weatherproof location, perfect for team building activities that is also cognitively stimulating. It is easily accessible by transportation, and there are a ton of dining alternatives to select from for pre or post-activity meals, meetings, and hangouts.
These team programs and activities can only be booked through www.adventour.com.sg or One Dynamics Team Building! Let us assist you in building fun and excitement for your colleagues here at Jewel in Changi Airport Singapore.