New and Improved for 2019!
Looking for an enriching and different teambuilding programme? Try our latest launch: 'Brick-a-Drone' – an indoor teambuilding activity that encompass the importance of team cohesion, communication and creative problem solving. You also get the opportunity to build and fly your team's drone!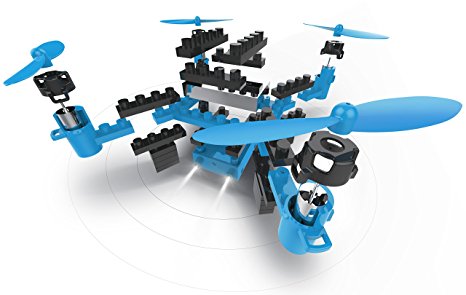 Our most popular overseas teambuilding programme; Water Park Challenge @ Treasure Bay, has an improved version with new missions and challenges for you to conquer with your colleagues on your next company retreat!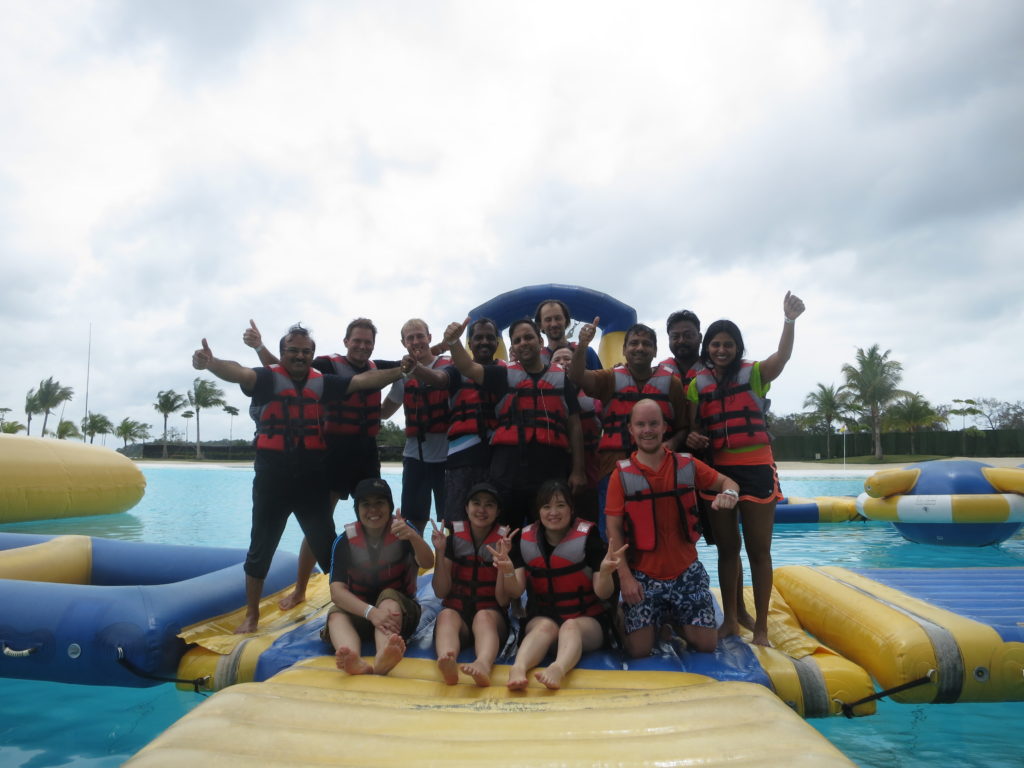 Check out our top corporate choices for team building!

Guaranteed the right amount of fun with team building elements (:
2018 – NEW TEAM BUILDING PROGRAMS
OneDYNAMICS is back this year with new and exciting Team Building Programs in Singapore and overseas destinations for your teams!
Our team of experienced facilitators have developed fun, engaging and meaningful team building activities that can be tailored to your company's specific objectives and needs. We organise team building programs for both SMEs and MNCs, serving established corporations such as Singtel, Shell, DBS, P&G, Ministry of Education and many more!
We have affordable team building packages catered within your budget and still guarantee to deliver that quality service to your team.
Introducing to you our newest addition: Monopoly Game Race! Think the famous Monopoly Board Game concept, but playing it LIVE by travelling to different 'property-locations', paying rent, drawing lots, etc. Guaranteed a lot of fun and teamwork with your colleagues!
Suitable for: Groups of 12 pax, up to 70 pax, new colleagues or newly-formed teams
Recommended Venues: Areas around Orchard and Somerset
Team Building Learning Values:
Improve communication and negotiation skills
Building integrity and accountability within teams
Effective planning and execution
Cost-consciousness and budget planning
---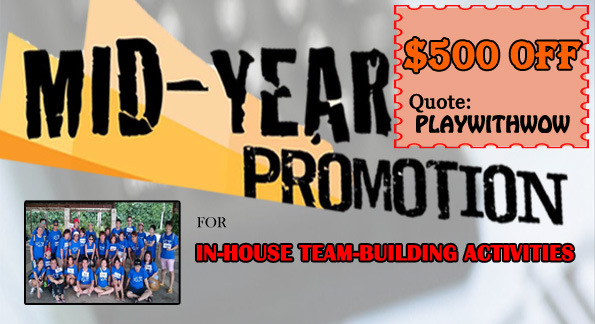 We are doing a special promotion for all corporate groups this month – enjoy $500 nett off your next team building event with us by using the PromoCode <PLAYWITHWOW>. Promotion valid until 15 July for a minimum of 30 pax to book an event held before 31 Dec 2017. Drop us an enquiry on our contact page today to redeem this promotion!
_______________________________________________________________________________
OneDYNAMICS  is looking forward to bring to you fun and engaging team building programmes every year and we are excited to share that we have made additions and revamps to our programmes to serve YOUR team building needs better! Drop us a note at our contact us form and we will get back to you with more details.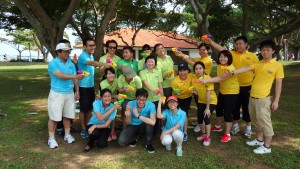 Our latest programmes include;
New and improvised Amazing Race & Running Man Challenges (with a technology twist)
Exciting 'Minute-to-Win-IT' team competitions
Game Show Rally & Quiz Nights
Crystal Lagoon Water Park Team Building (in Bintan)
… stay tuned for more!
______________________________________________________________________________
OUR LATEST ADDITION!
Robots in Teambuilding!
Looking for something totally new and fun in a teambuilding activity? At One Dynamics Teambuilding, we bring to you something unique by incorporating robotic gadgets in our specially customized teambuilding programme, the 'Sphero Grand Prix'! Be part of a team that conceptualizes and constructs a race course for this latest gadget, 'Sphero' – which is a spherical robotic ball with various capabilities controllable via a mobile device. Seize this opportunity to try your hands on this gadget as part of our teambuilding programme, where you will not only get to build the Grand Prix course for 'Sphero', but also maneuver and race the robot! Contact us today to find out more about this programme!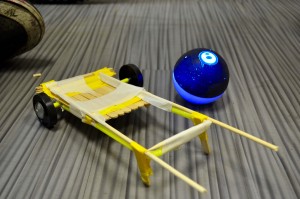 Sphero Teambuilding Programmes include:
Sphero Race Course Building
Sphero Chariot <Tower Defense>
A-maze-ing Sphero
If you are looking to try this new gadget through simple fun and engaging activities instead, consider our 'Sphero Extravaganza' package below which includes a series of mini games:
Sphero Soccer
Sphero Tagging
Sphero Mini-Office Course
Sphero Painting
---
OneDYNAMICS was established in 2007 and we have been providing team building programmes and services for many corporate companies in Singapore and various South-East Asia countries. Our strength lies in being YOUR one-stop event provider – be it indoor, outdoor or even overseas retreat programmes!
A few of our very popular programmes include:
Amazing Race
Running Man Competition
Builder's Quest
Monopoly Deal Race
CSI Investigation
Sphero; and many more…
When it comes to conducting team building overseas, we are your best choice vendor. Given the vast experiences of the One Dynamics crew, the team is able to design effective team building programs overseas at a short notice. All they need is a day or two as advance party in the destination of choice by their clients and they are able to run most programs (indoor / outdoors) for the main group when they arrive at the destination. Most of such programs can possibly tie in together with the culture and way-of-life of the locals there. Our trained professionals design and conduct programmes specially tailored to suit the needs of individual groups.
We are also a PIC endorsed vendor you will be able to claim part of your team building fees from government grants if you use us as your training provider.