Indian Heritage Discovery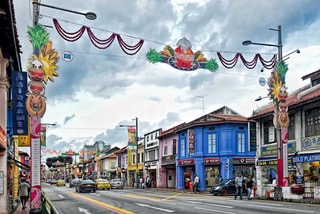 I know you've heard about our little India in Singapore, but do you know the story behind this little town that is rich in culture and history? Challenge yourselves through this program that involves completing tasks as you discover hidden 'gems' of historical significance, cultural explorations and even food hunts around Little India. For visitors, this is a great way to enrich yourself in learning about the 1 out of the 4 main race that we have here in Singapore. If you're not sure what you can do during your trip to Singapore, get in touch with us and we can customise a package for you and your group! Perfect activity for our international guests or multi-racial companies.
Recommended For: The Indian heritage race is perfect for groups looking for a less strenuous outdoor activity that will allow them to explore the hidden 'gems' of the little India story while touring Singapore.
Group size: min 10 pax, up to 40 pax
Venue: Central Singapore, museums, historical locations
Learning Values:
Understanding and appreciating Singapore's history and culture
Sharing of information and knowledge
Enjoy the local delicacies around central Singapore, mainly Little India