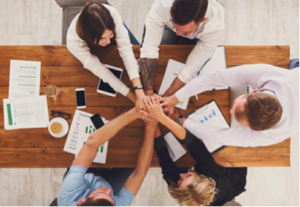 One Dynamics offer a wide range of Indoor Team building Games for you to choose from. We are also constantly developing new programs to suit all our customers' needs. Below are a few samples of our programs. The list is not comprehensive so do drop us your contact details and enquire what other programs we have. If you already have something in mind, tell us your requirements and you will awe by our creativity and innovation.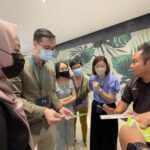 The Jewel Quest – Local Flavours
From $115/pax
The first of it's kind, in collaboration with Jewel @ Changi Airport – experience a uniquely Singapore themed team building program in the indoor air-conditioning comforts while having fun with your colleagues! The perfect activity for both locals and international guests! 
The Jewel Mystery Lock
From $100/pax
Find clues to unlock the combination codes to luggages, race against time and complete various exciting tasks right in the heart of Jewel@Changi Airport! The perfect indoor team building programme to accommodate various age groups. Why race in the hot sun, when you can enjoy the cool comforts of air-conditioning!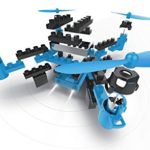 Brick-A-Drone
From $75/pax
This one of a kind teambuilding activity is great for those who enjoy some hands on challenge! Not only will you get to go back in time to prove your Lego skills as a team, but also, to wire it up and make sure that the drone is actually fly-able via a remote. Lots of fun and definitely something different from the usual indoor teambuilding activities. Through the course of this drone team building programme, additional scenarios depicting real-life office situations will be thrown into play as challenges for the teams to cope with.
Builder Quest
From $75/pax
This game focuses on the team dynamics and day-to-day relations between colleagues in an office environment. Apart from the main task of building, as its name suggests, additional scenarios depicting a real-life office environment will be thrown into play while observations will be done on the participants' actions and reactions on each presented scenario. This game will be able to foster better understanding between colleagues, working together in diversion, multi-tasking within a team and improving day-to-day communications and correspondence.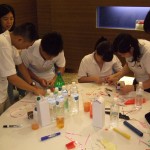 Creative Juice  
From $75/pax
Drinks on the house! You'll be creating your own concoction of drinks within your assigned teams to name, package and sell it to the rest of your colleagues. You will be given a chance to unleash your creativity and entrepreneurial skills in developing a new drink which might turn out to be a block blaster in your office pantry. Teams will need to work closely together to iron out all matters involving taste, branding, packaging and presentation.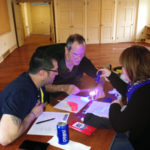 Criminal Scene Investigation (CSI)  
From $75/pax 
As a mystery solving team building game, CSI requires the group to break into smaller teams to solve a pseudo-criminal case through investigation and visiting 'crime scenes'. It will be conducted through a role-playing scenario with participants being the investigation team and facilitators being the 'case suspects' that teams need to interview.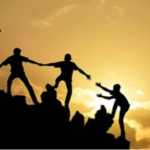 Ddakji Jiggae Korean Teambuilding (NEW!)
From $60/pax 
A popular korean game that is still being played in modern times. It's a test of strength and technique to see who will flip their opponent ddakji and the thrill of beating your opponents. A stress free and unique activity where team members get to make the ddakji and use what they made to challenge others in the playoffs.
DISC Personality Profiling
 From $90/pax
The DISC profiling test measures behaviour that expands to a work setting of what you are expected to be and what you truly are. This tool provides clarity to many organisations that can make them more efficient and a better working team all together. There are four personality types, these types blend together to determine your unique personality – to help you understand why you feel, think and act the way you do.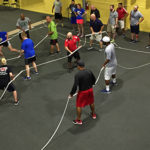 Indoor Wacky Olympics 
From $65/pax 
Imagine various fun 'never-played-before' heats that you compete in individual stations against other teams. Try out in unique games such as 'mini-golf putt, 100m team caterpillar race, parachute volleyball, human foosball etc. The winning team is the one who completes all heats in the best timing and deserve a head-on competition with the runner up teams!
Kin Ball
From $50/pax 
Kin Ball is the perfect team sport activity for groups who are competitive as teams will compete against one another to score points to win! It is played between three opposing teams of four players each in the playing arena, with each team having a specific colour. The objective for the team whose colour is called is to catch the kin ball with any part of their body before the ball touches the ground.
Minute to Win IT!
From $45/pax
Seen the popular TV programme and want to try it with your colleagues? We offer the version of 'minute to win it' challenges that guarantee a fun time for all! Each task will require one or a few of the team members to participate and achieve the best results within the minute. Through a series of games, the team that accumulates the most points is crowned champion!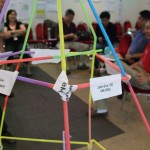 Modified DISC Personality Profiling
From $90/pax
This program gives participants an overview of how DISC works. Teams will be grouped according to how they perceive themselves to be D, I, S or C and they will be given several tasks to complete within their team – all while additional scenarios depicting a real-life office environment will be thrown into play while observations will be done on the participants' actions and reactions on each presented scenario.
One Dynamics Workshop (NEW!)
From $80/pax
Teams will participate in various activities that involve sharing individual perspectives and a broader view of what the office comprises of. Activities will allow participants to share their inner thoughts and to brew better working relationships within the company. This program focuses extensively on a deeper level of communication and understanding between members.

Quiz Night / Family Feud
From $78/pax 
In this Quiz Night/ Family Feud Spin-off, teams will compete to answer the most popular, funny but logical answers to the quizzes. Each round begins with a face-off question that serves as a toss-up between multiple opposing teams. There will be a list of certain answers that will be concealed on the board, it will only be revealed if the contestant gets the answer right. Giving an answer not listed on the board or failing to respond within the allocated time, will lose a point for the team. Recommended for groups who are seeking an exciting fun and relax day to get everyone energized!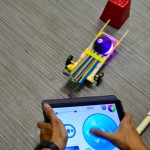 Sphero Robotics Teambuilding! 
From $75/pax
Looking for something totally new and fun in a teambuilding activity? The Wow Experience once again brings to you something unique by incorporating robotic gadgets in our specially customized teambuilding programme, the 'Sphero Grand Prix'! Be part of a team that conceptualizes and constructs a race course for this latest gadget, 'Sphero' – which is a spherical robotic ball with various capabilities controllable via a mobile device. Seize this opportunity to try your hands on this gadget as part of our teambuilding programme, where you will not only get to build the Grand Prix course for 'Sphero', but also maneuver and race the robot! Contact us today to find out more about this programme!
Syner-gizer (NEW!)
From $50/pax
Teams will compete back to back with each other in multiple high-spirited games. They will also be able to exercise their "special powers", obtained through excelling in certain challenges with specific goals. Choosing to either disrupt others or boost your own efforts to gain the upper hand against your opponents.