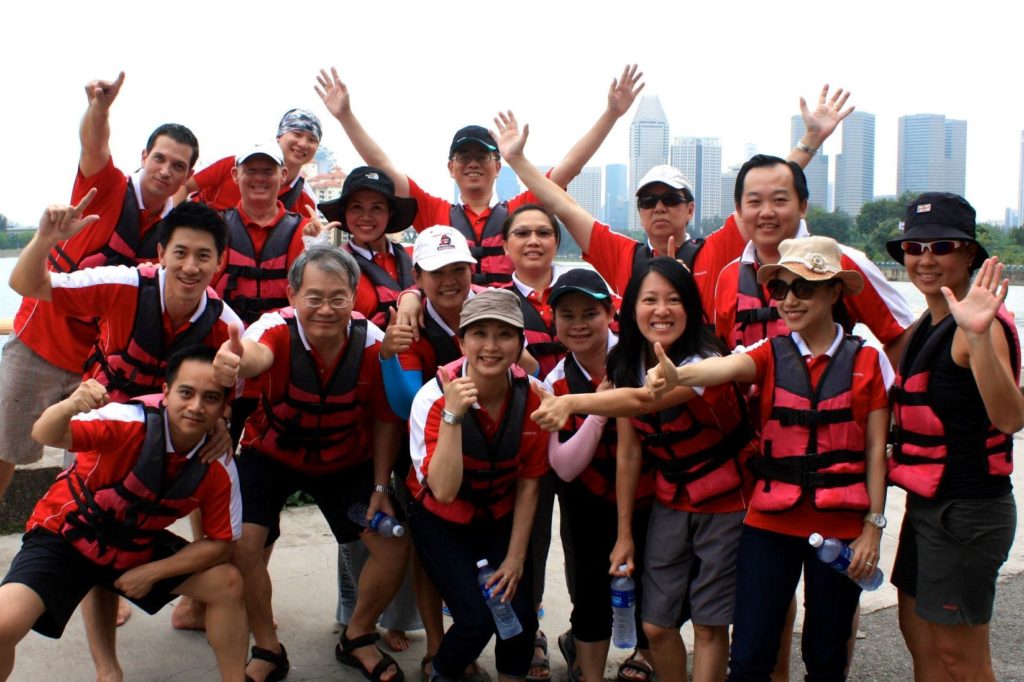 One Dynamics offer a wide range of Outdoor Team Building Programs as well for you to choose from. We are also constantly developing new programs to suit all our customers' needs. Below are a few samples of our programs. The list is not comprehensive so do drop us your contact details and enquire what other programs we have. You can do this for just half a day or combine it with a Fun Indoor Team Building program to fit your whole day's schedule. If you already have something in mind, tell us your requirements and you will awe by our creativity and innovation.
Amazing Race
From $50/pax
An all-time popular game for everyone. This race is not just a simple treasure hunt but comprises of meaningful traits and teambuilding elements at every station that you visit. You are not only exposed to navigation skills, you will also be having lots of fun and a good time bonding with your colleagues too. The latest edition of our Amazing Races bring to you a technology-centred one where each team will have individual IPads to navigate and complete tasks together!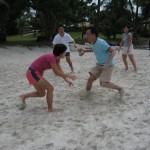 Beach Olympics
From $60/pax
As the name speaks for itself, it's a day out at the beach with lots of fun and laughter. At your desired beach, we will be conducting a series of short games with a punch. You can be bridging a water obstacle, stacking one another on a pyramid or simply playing a few simple modified beach ball games which are suitable for all ages. Whatever it is, it's a session of pure fun and bonding for your team.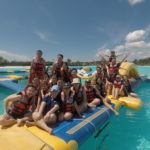 Bintan Water Sports Park Challenge
From $89/pax
Spend a day out in the sun with your colleagues, slipping and sliding around our inflatable water sports park at Bintan, Treasure Bay. Teams will compete against each other in a 'capture the flag' race. Definitely a wet and fun one for those who enjoy some active fun while getting a good tan!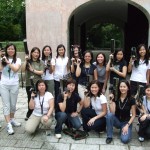 Combat Skirmish Laser Tag
From $55/pax
Think paintball but in a much safer, fun and relaxing environment. The tagline being "Combat Fun without Bruises", Combat Skirmish uses infra-red rays to bring across effective teambuilding sessions through combat simulation games with different objectives. Participants are required to think on their feet as an individual as well as a team.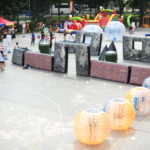 Corporate Activity Challenge
From $70/pax
Enjoy the best activities all in one day! Ranging from Combat Skirmish, Land ZOVBing, to BLOOP Soccer, Laser Clay Shooting, it's all the activities in one event. Suitable for large groups of over 300 pax, massive sports day, or family day events.
Connecting Singapore 2020 edition! (NEW!)
From $50/pax
A uniquely Singapore program that unites Singaporeans and highlights the importance of working together in these current tough times and emerge stronger through mutual understanding and embracing differences within our community.
Katong / Joo Chiat Culture & Food Race
From $70/pax
Explore Singapore's First Heritage Town through this culture & food race and be amazed by the beautiful streets of Katong/Joo Chiat littered with murals and diverse variety of food. This team building activity will make you see this hipster neighbourhood in a new light!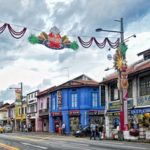 Indian Heritage Discovery
From $75/pax
Challenge yourselves through this program that involves completing tasks as you discover hidden 'gems' of historical significance, cultural explorations and even food hunts around Little India. Perfect activity for our international guests or multi-racial companies.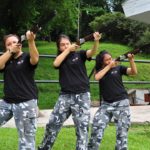 Laser Clay Shooting
From $69/pax
If you have heard about Clay Pigeon Shooting or Clay Shooting, we are the same but much safer and greener! We can cater for your coporate needs, providing you with the equipments and reliabe service that offers a safe and fun laser clay shooting experience. We can focus on individual or team achievement and tailor a session to suit your individual company needs, whether you want it to be competitive, or just a fun and relaxed session for you and your colleagues. It's definitely a good session to bond your team together while you coach one another on the techniques of shooting and give encouragement.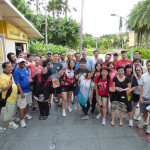 Monopoly Deal Race
From $65/pax
Who doesn't know how to play a Monopoly Board Game or Deal Game? We have managed to design in this game concept to be implemented in our very own city area, REAL LIFE! You can now race to your desired property, buy and built it while getting your rival teams to pay you rent or send them to JAIL! The game never stops twisting and changing with the exciting elements of CHANCE and COMMUNITY CHEST cards you obtain along the way. Just lots of fun for everyone!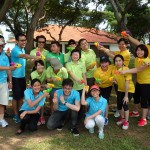 Running Man Challenge
From $55/pax
Modified from the popular Korean variety programme – Running Man, we have a specially crafted version for corporate team building groups! Compete in mini-games, mass games and the final iconic name-tag elimination challenge in our Running Man Challenge. Race to the ends of Sentosa in a challenge to be the last surviving team! Receive your Running Man mission cards via an IPad that continuously prompts you with clues, hints, games and challenges along the way!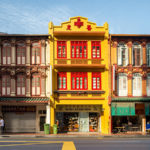 Singapura Heritage Escapade
From $75/pax
Think you know the Singapore story? Challenge yourselves through this programme that involves completing tasks and finding hidden 'gems' of historical significance, cultural explorations and even food hunts around central Singapore. For visitors, this is a great way to explore our sunny island and learn more about what makes Singapore tick!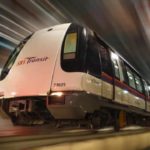 SMART Race
From $75/pax
A Mass Rapid Transport and ART race in Singapore. In this programme, each participant moves around to take our mass rapid transport and travel to 5 designated stations of the MRT line. Each station represents a specific theme – Sports, Nature, Heritage, Art etc. If teams successfully complete the challenge at each station, they will obtain an advantage to shorten the next leg of their journey. Failure to complete these challenges will result in teams taking a longer route on the MRT lines plus a forfeit to complete while travelling between the stations.
Undercover Mission, Undercover Spies
From $70/pax
Who doesn't like to be Sherlock Homes and be the best detective or play mind games with your team as a spy? This team building program takes the battle of wits and undercover skills to its extreme. Spies wants to get the upper hand to sabotage the teams' missions while it's the success lies with rest of the members to detect the culprit before the syndicate triumphs. A super high intensive guessing game that blows your mind completely!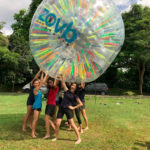 Zovbing
From $35/pax
Are you sick of the typical common teambuilding games where there is no creativity, no fun and no excitement in them? Looking for new ideas for your colleagues to have a session of fun time together out of the office? You are looking at the perfect activity for your group! ZOVBING is an all new activity here in Singapore and would be able to meet the needs for your company. We do this outdoors and some people like to call this "adventure team building".