The Jewel Quest- Local Flavours
Bringing you our latest team building program right in the heart of Jewel@Changi Airport! The Jewel Quest – Local Flavours is a uniquely Singapore themed team bonding activity that promises lots of fun and laughter! Put your Singaporean knowledge and how well you know our very own Jewel in Changi to the test and rediscover cool Singaporean facts that you've never known or forgotten!
Work in teams to complete tasks and challenges to earn Experience Points that will determine if you qualify to move on to the next stage!

This team building quest is perfect for both local teams as well as teams who are looking to host international guests coming into Singapore for MICE.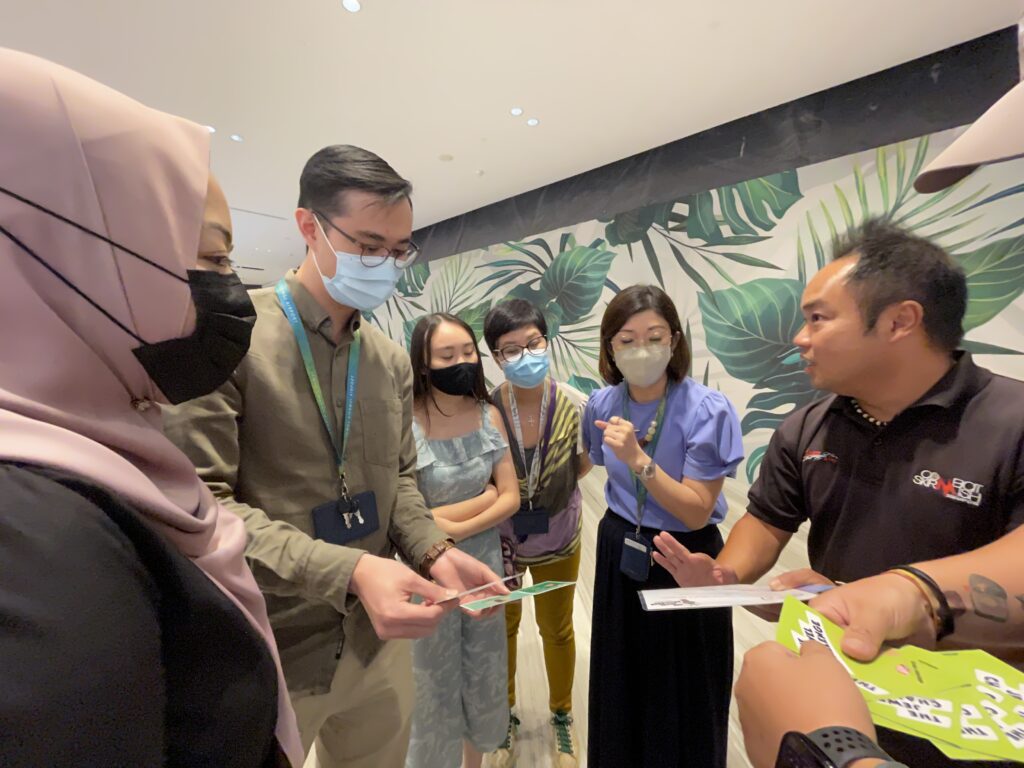 Jewel's indoor air-conditioned location is definitely weather-proof, ensuring that your event will take place whether rain or shine. Groups are also able to take advantage of the wide variety of F&B options for pre and post activity meals, meetings and hang outs.
Cost:  $115/pax
Recommended For: The Jewel Quest – Local Flavours is best for groups with mix age demographics, suitable for teams with both locals as well as international guests.
Group size: min 15 pax, up to 200 pax
Suggested Venues: Indoor Venues within Jewel Changi Airport
Learning Values:
Managing multiple tasks within teams
Effective communication among group members
Creative Thinking & Problem Solving
Uniquely Singapore Activities