RUNNING MAN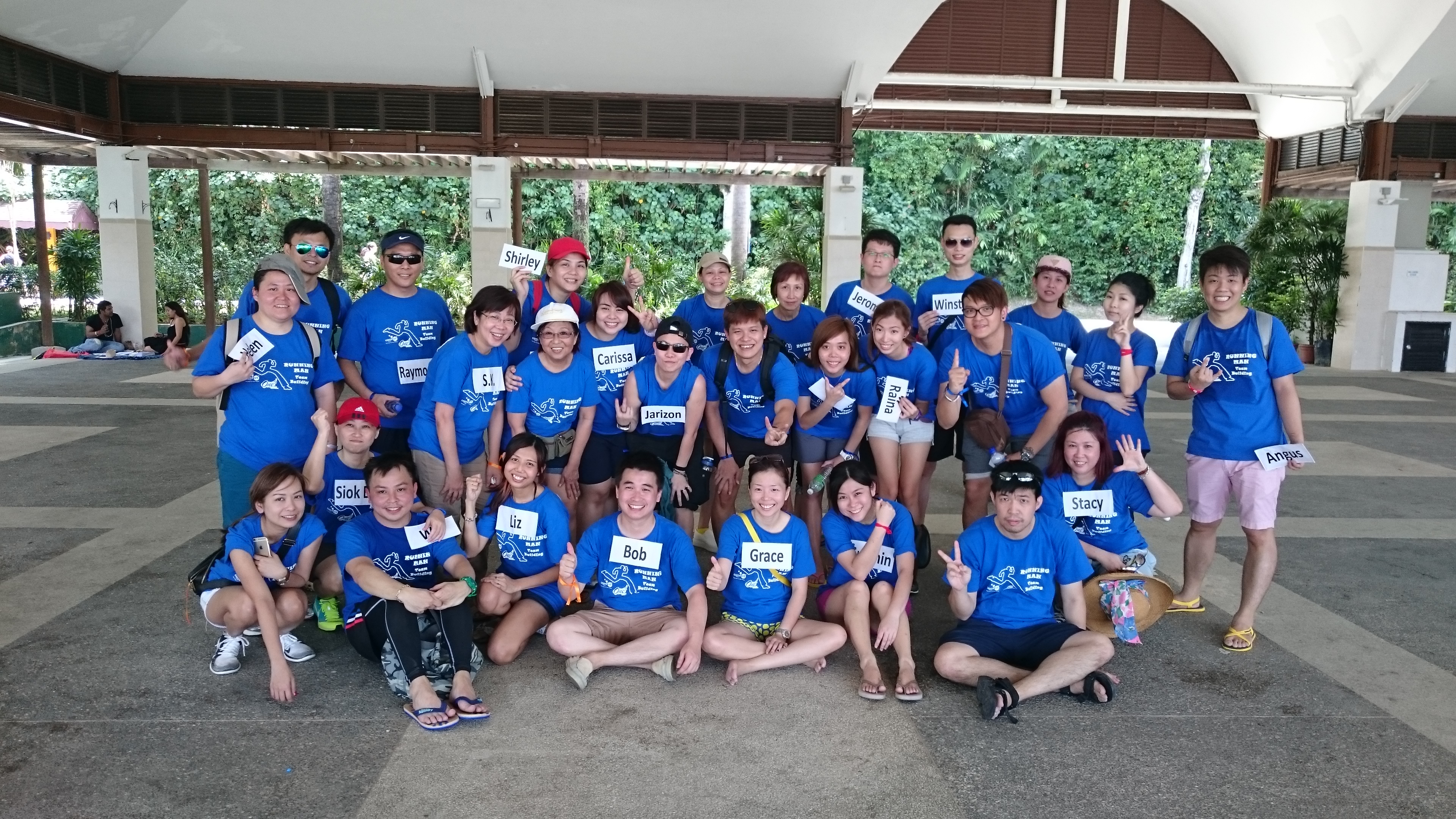 A modified program for the popular Korean Variety Show ' Running Man ', we have created this customised challenge suitable for corporate team building groups. The fun team building game is divided into three game phases as below:

Phase 1 – Mini Games
Teams will send representatives to play individual mini games and cheer on their team mates against their opponents. Accumulation of team scores will begin from this phase, and teams with the higher scores will receive (dis)advantages during the subsequent game phases.
Examples of Mini Games:
Telephone Line – pass the message to the last team member
Catch-A-Ball – spin and catch as many balls as you can with a basket on your head
Acupuncture Challenge – complete tasks while on the acupuncture mats
Water Bombs Away! – catch as many bombs with your team
Phase 2 – Mass Games
Teams will be playing against each other concurrently to eliminate as many members from the opposing teams as possible in order to emerge as winners.
Examples of Mass Games include; 4-way dodgeball, Earth Ball Challenge, Bingo Hunt Mania, 1-legged Korean Rooster Fight etc
Phase 3 – Team Name Tag Elimination
Be the last survival team via name-tag elimination, mission-chaser teams, or water gun elimination finale!
Recommended For: The Running Man Challenge is suitable for physically-active groups looking to challenge themselves by pitting teams directly against each other through three game phases.
Group size: min 15 pax, up to 40 pax
Suggested Venues: Sentosa, Grand Lawns (at outdoor parks) etc Cost: $100/pax inclusive of customised T-shirts & name tags