Spread kindness to the community through distribution of a Bag of Love. Some families or individuals across the island may need help in getting basic household items for themselves. They could be parents unable to put food on the table for their family, due to job loss, or elderlies who have difficulty coping with living alone due to their age and mobility. Things we typically deem as something simple such as a bag of rice, canned food, hygiene items like soap and toothbrush, may be a challenge to purchase.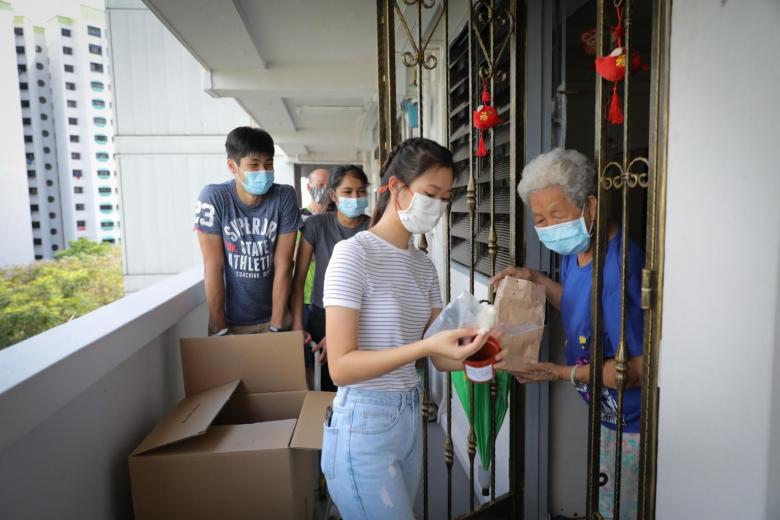 We can help you reach out to a community or groups of low-income families for your CSR activity for your company. We'll find out what is needed, and hustle your team to participate to attain them! Together collect, sort, and distribute these items and ease some of the day-to-day struggles these disadvantaged groups face.
OneDynamics organises these initiatives to targeted low income households in different areas. Your team can involve right from the start where the contents of the bag is being bought, sorted and packed (through a series of activities and challenges, as a team building program); or choose just to be at the final stage where your teams work in small groups to distribute the Bags of LOVE to the families at their doorsteps.
Display compassion, sense of volunteerism and show kindness to people in need and those who are not as fortunate. Conduct of the activity will be adhering to SMM guidelines, applicable during the period of the activity.
Reach out to us to assist your organisation to give back to the community and put a smile on someone's face.